1887 Stone House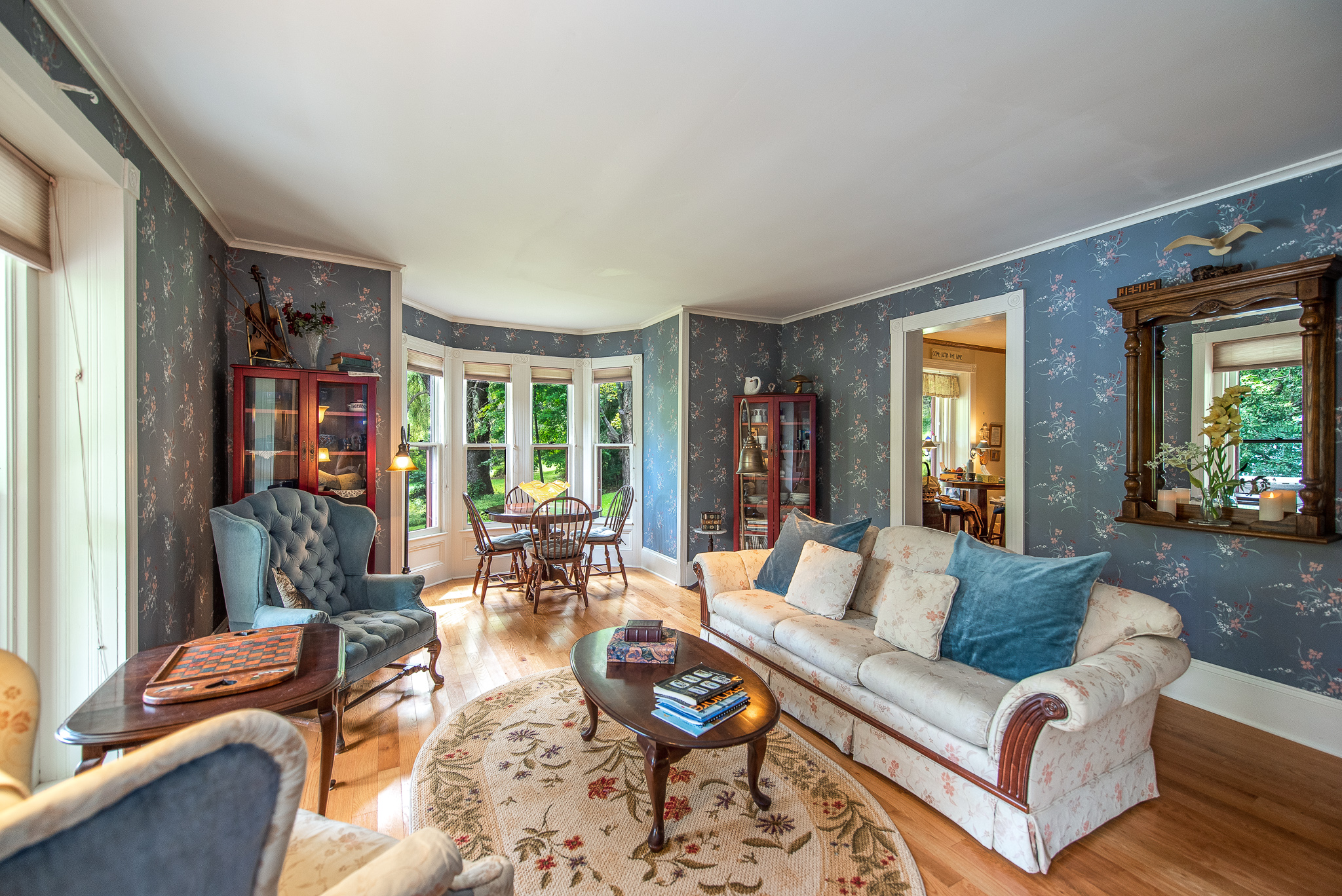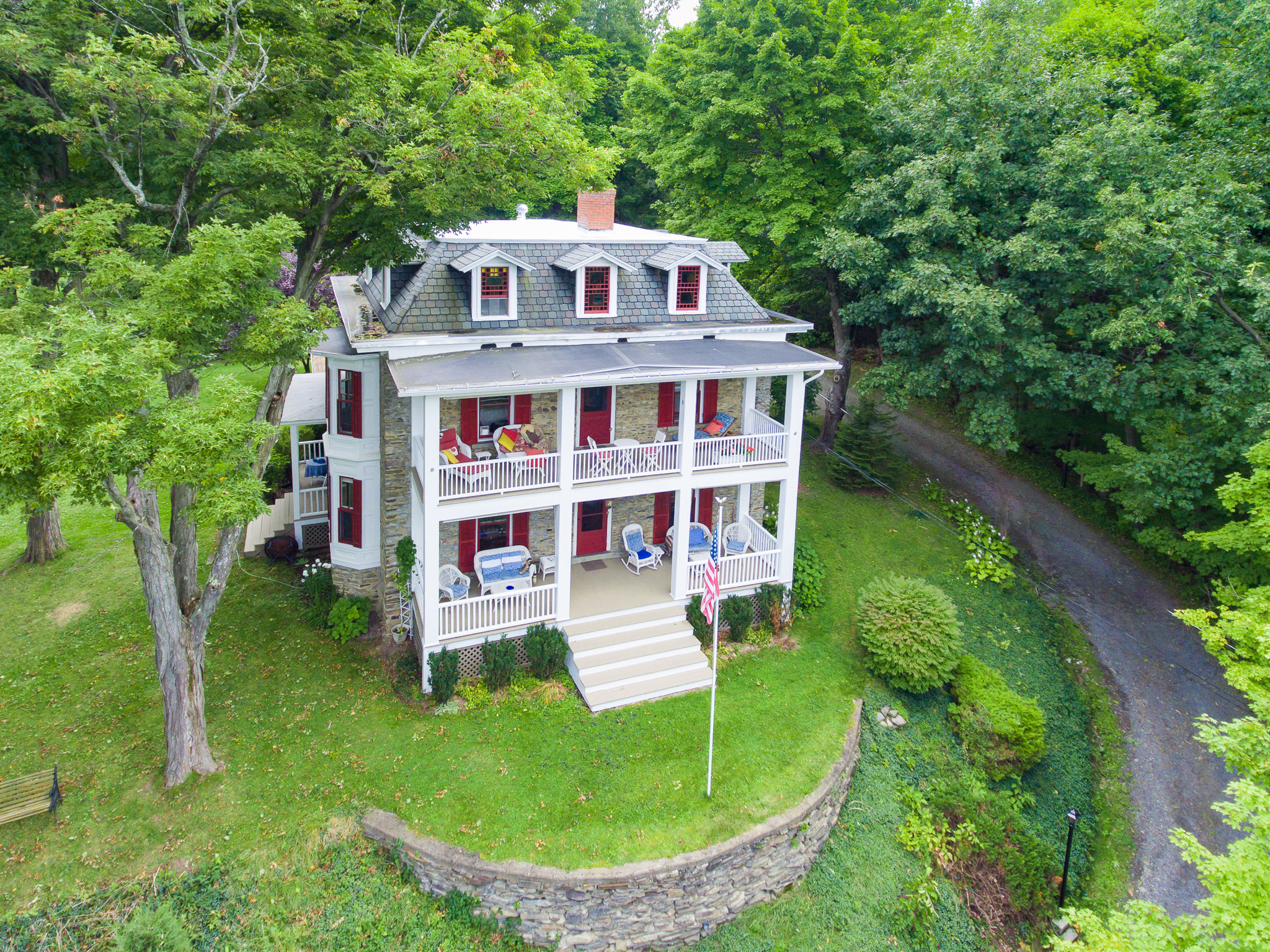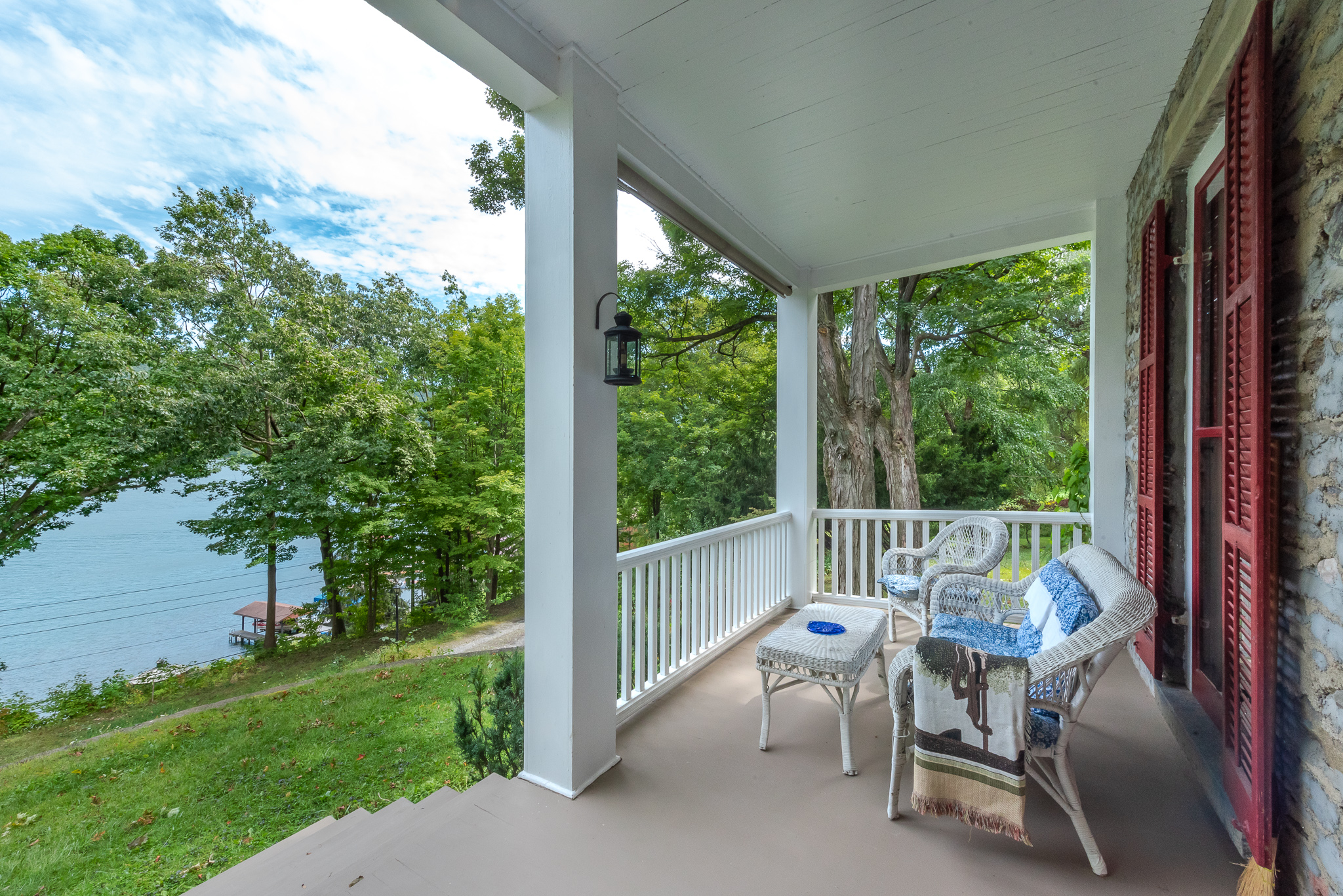 Rhett and Scarlett's Hideaway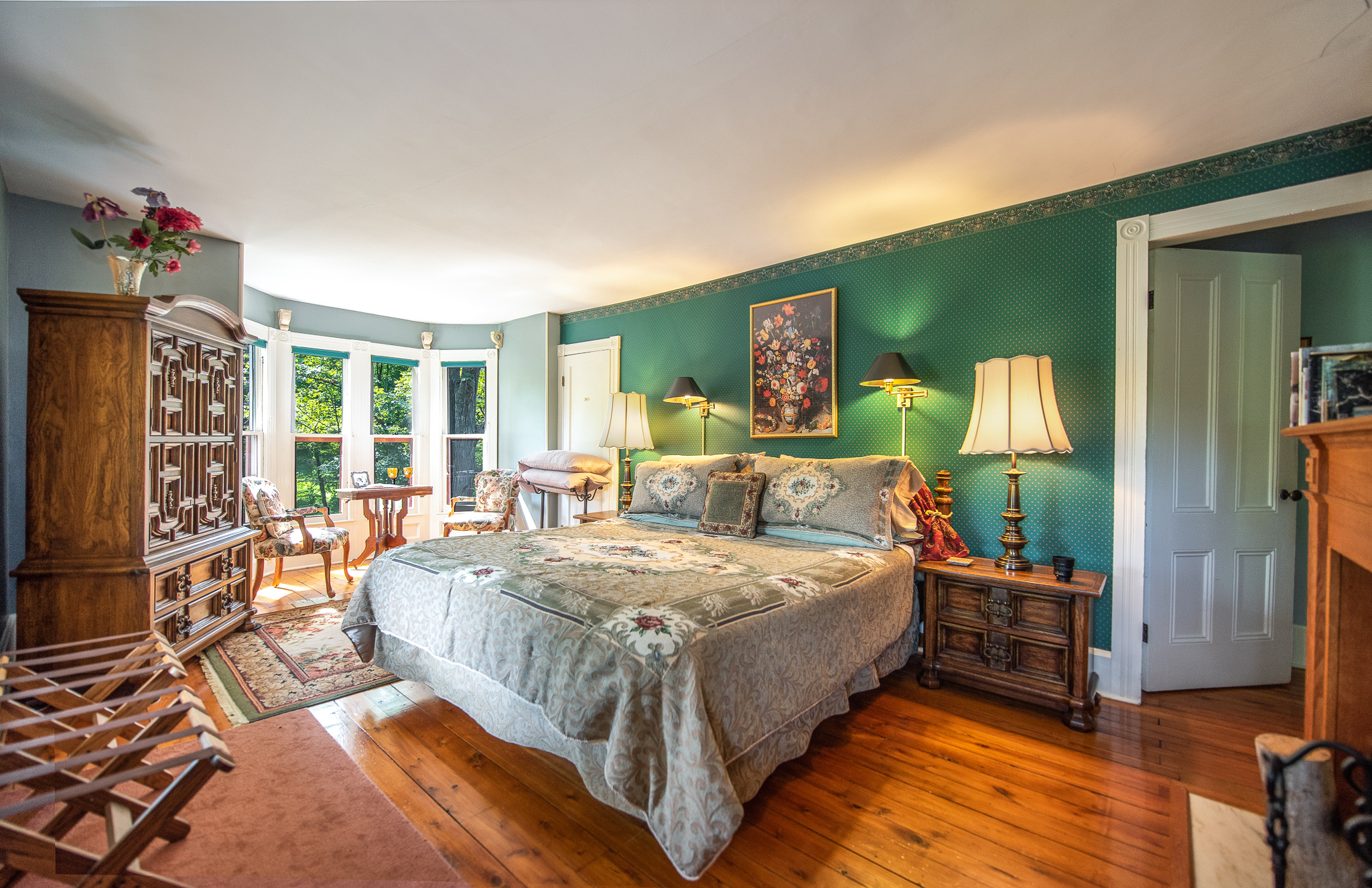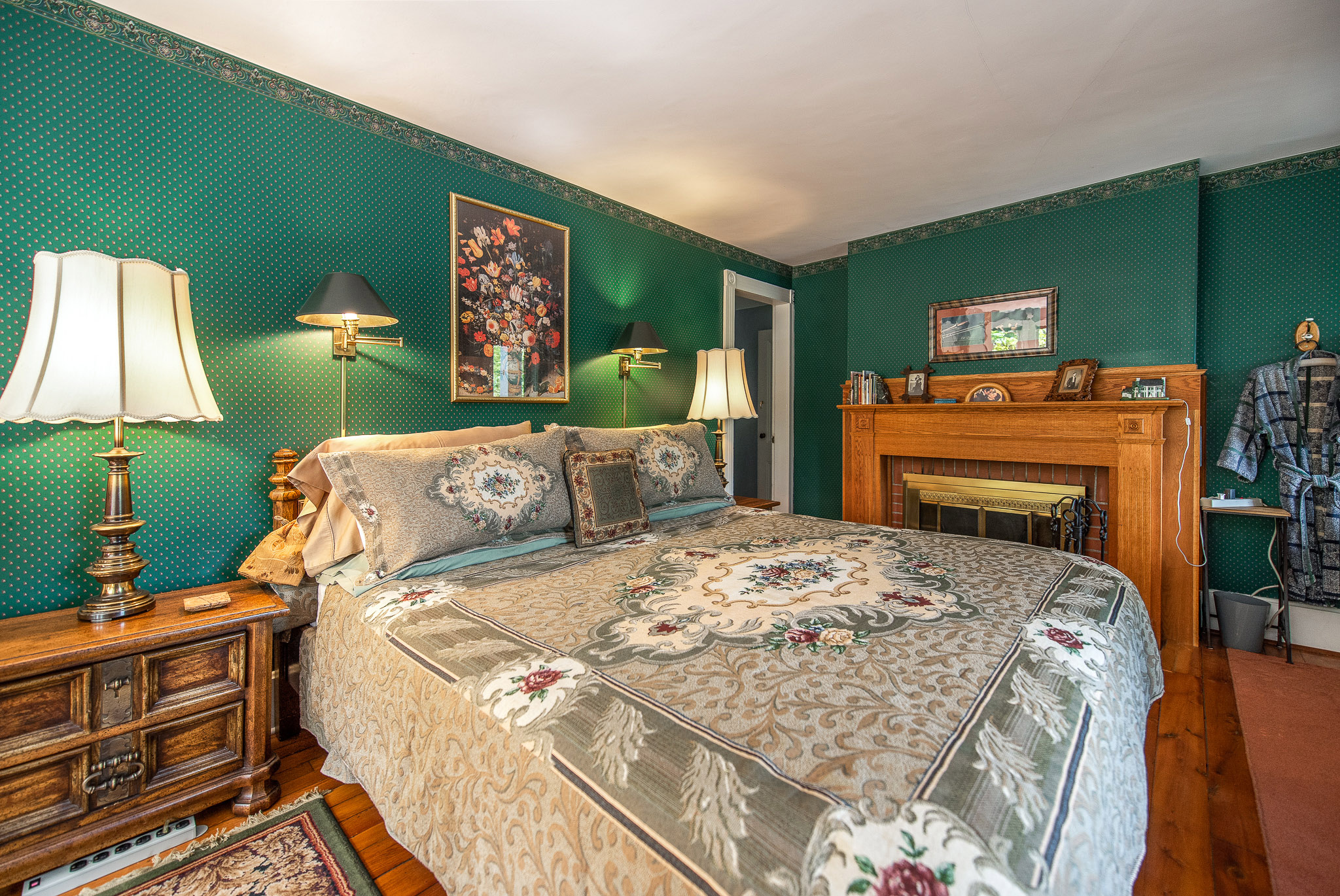 A spacious room with a king size bed, bay window sitting area, wood-burning fireplace, door onto a private veranda where you can bathe in the morning sunshine and be tranquilized by the glittering water of the lake, or the occasional spark of evening fire flies.
Cost for Rhett & Scarlett's Hideaway: $179 / night
The Cabin Room (formerly the Southwestern Tara)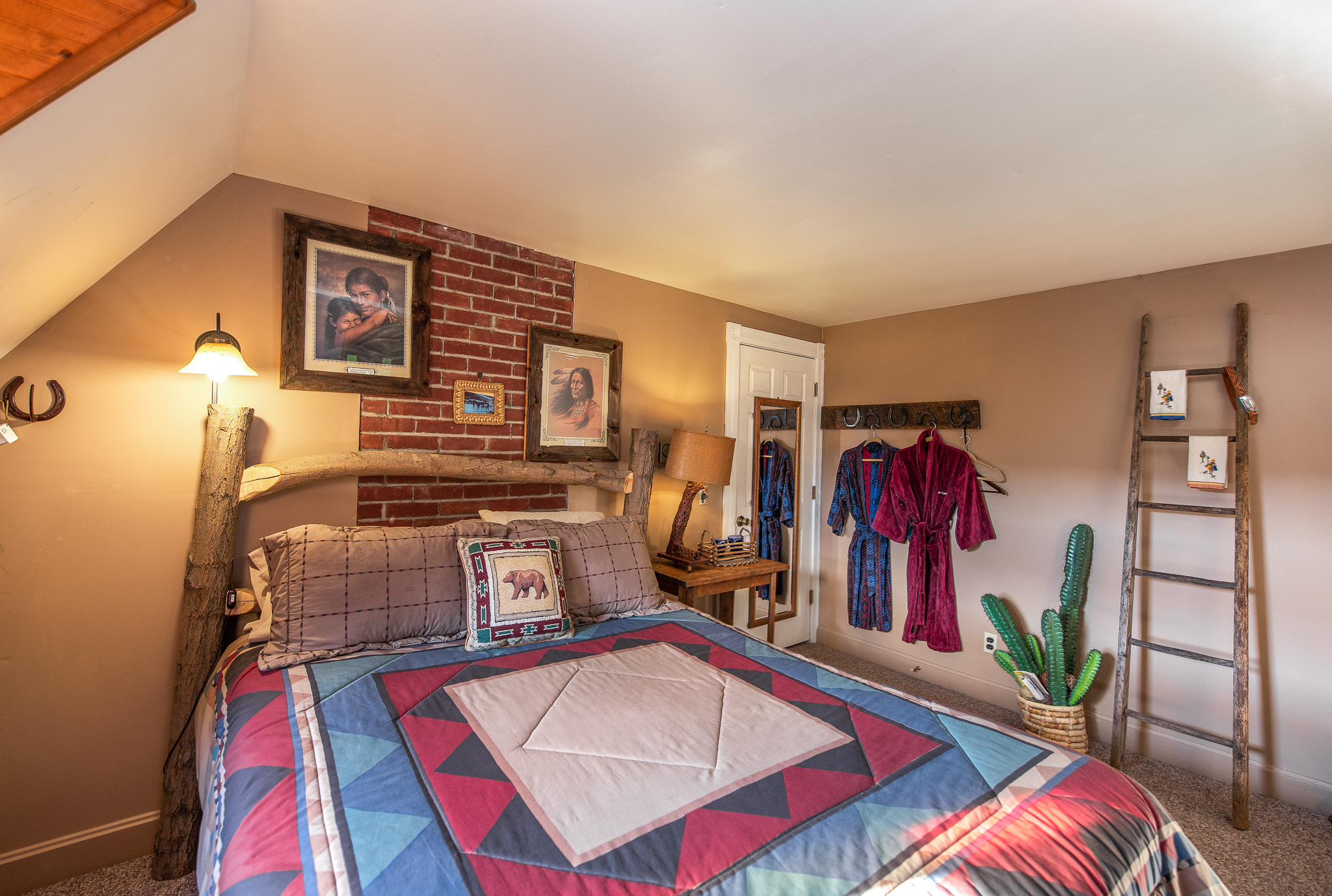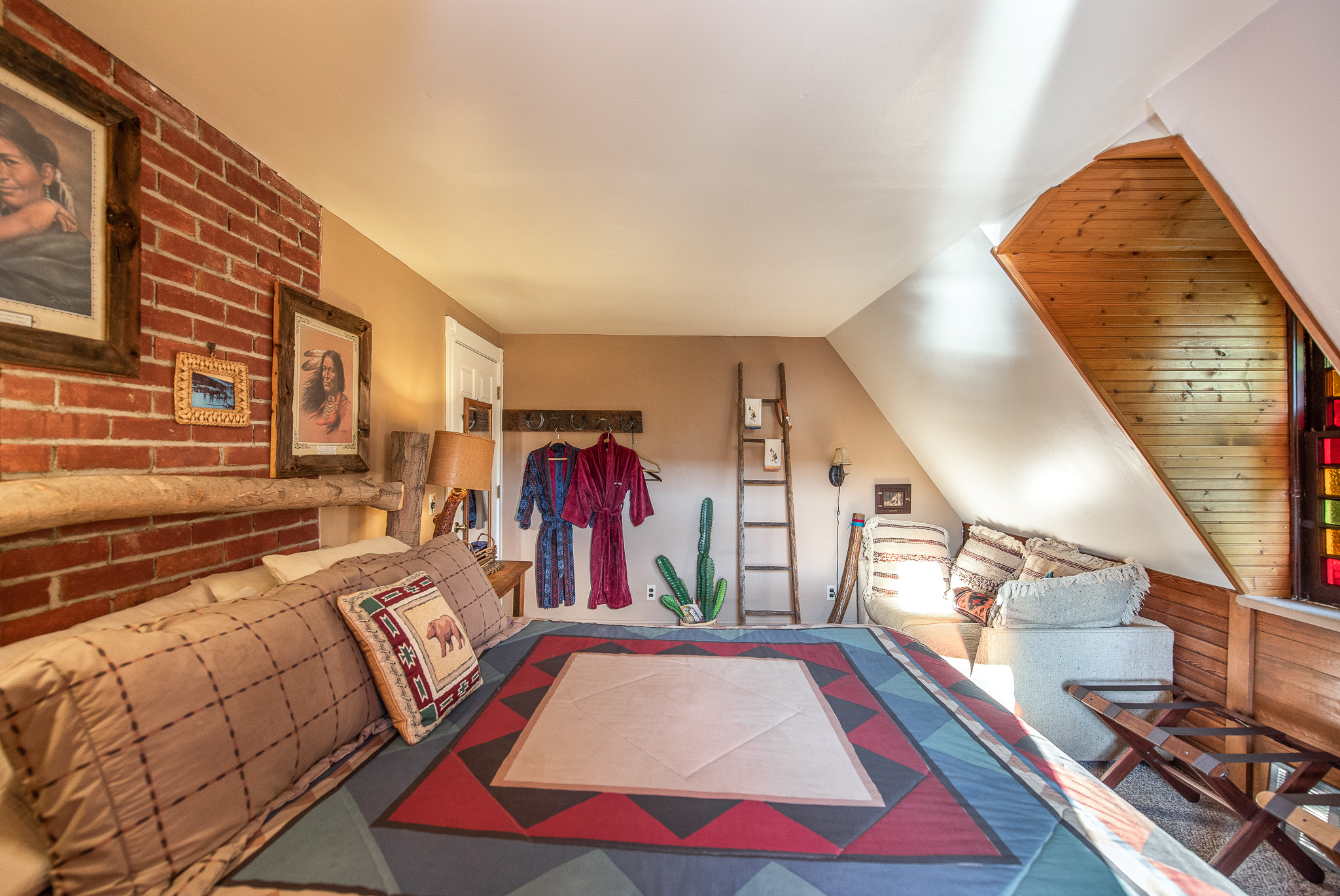 Earth tone colors, Navajo decor, two dormer windows surrounded by panes of stained glass, views of sparkling Keuka Lake, queen size rustic log bed.
Cost for The Cabin Room: $149 / night
Bonnie Blue Room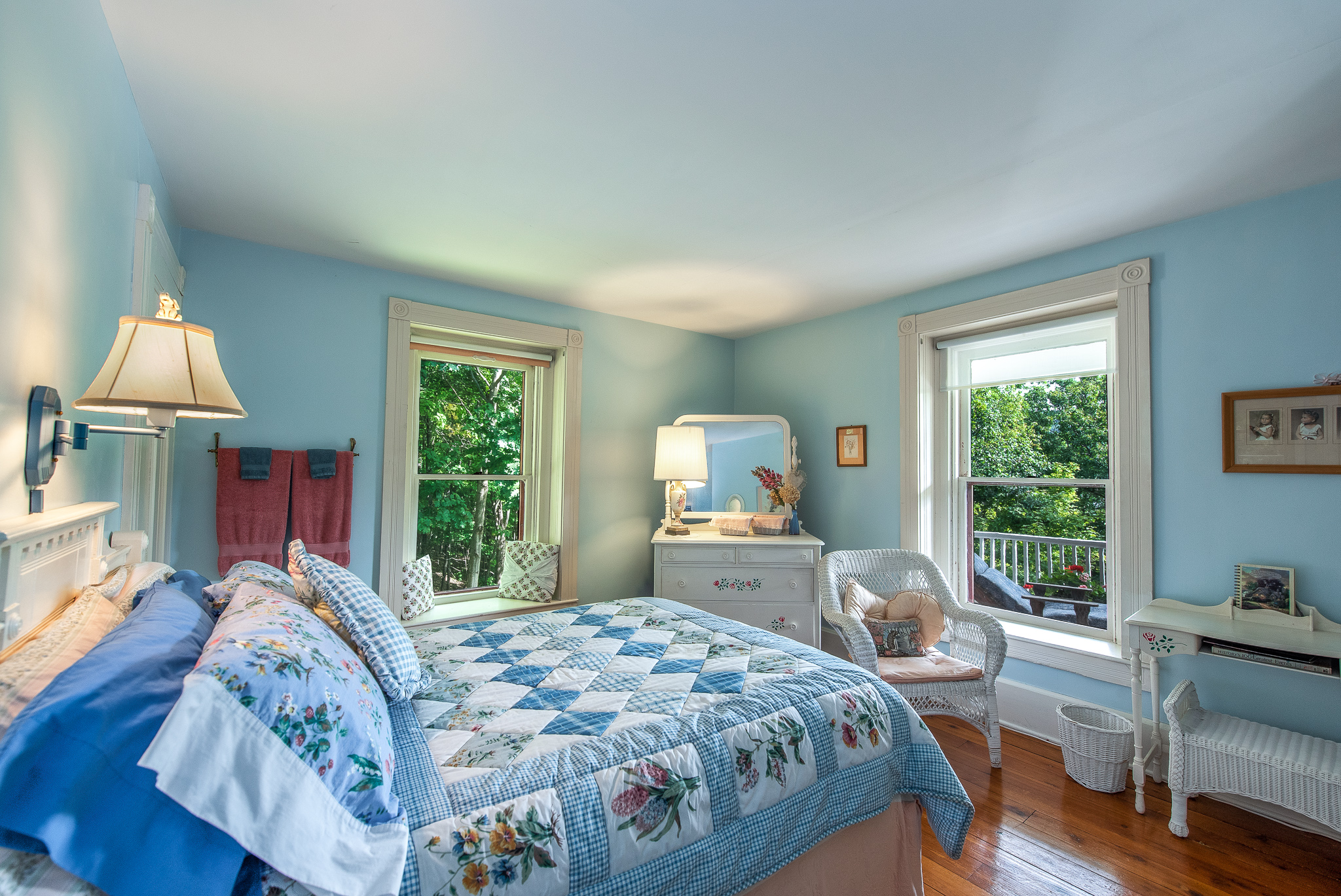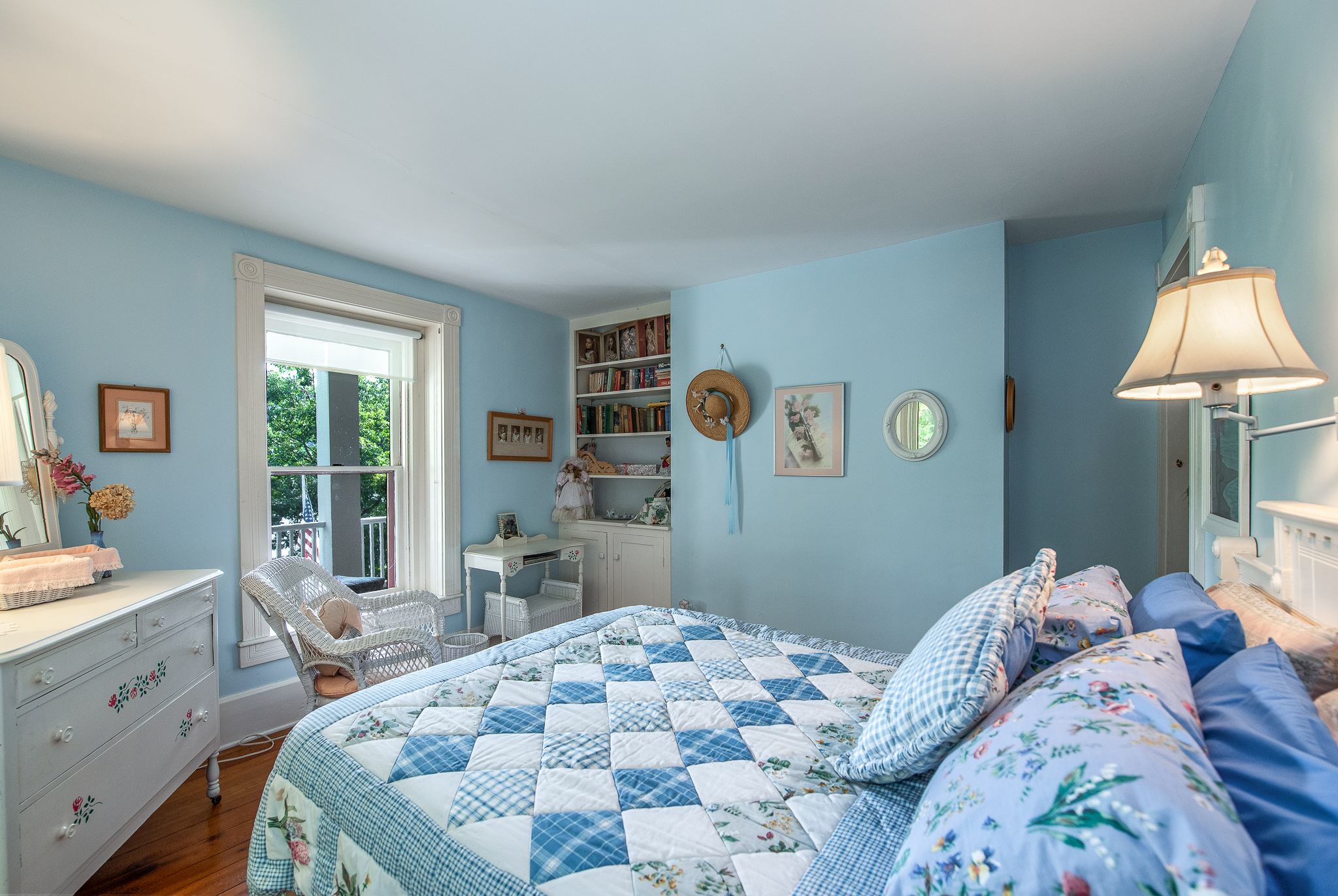 Views the lake the same as Rhett and Scarlett's Hideaway, queen size white bed, pastel colors.
Cost for The Bonnie Blue Room: See Innkeeper
Bounding Maine Room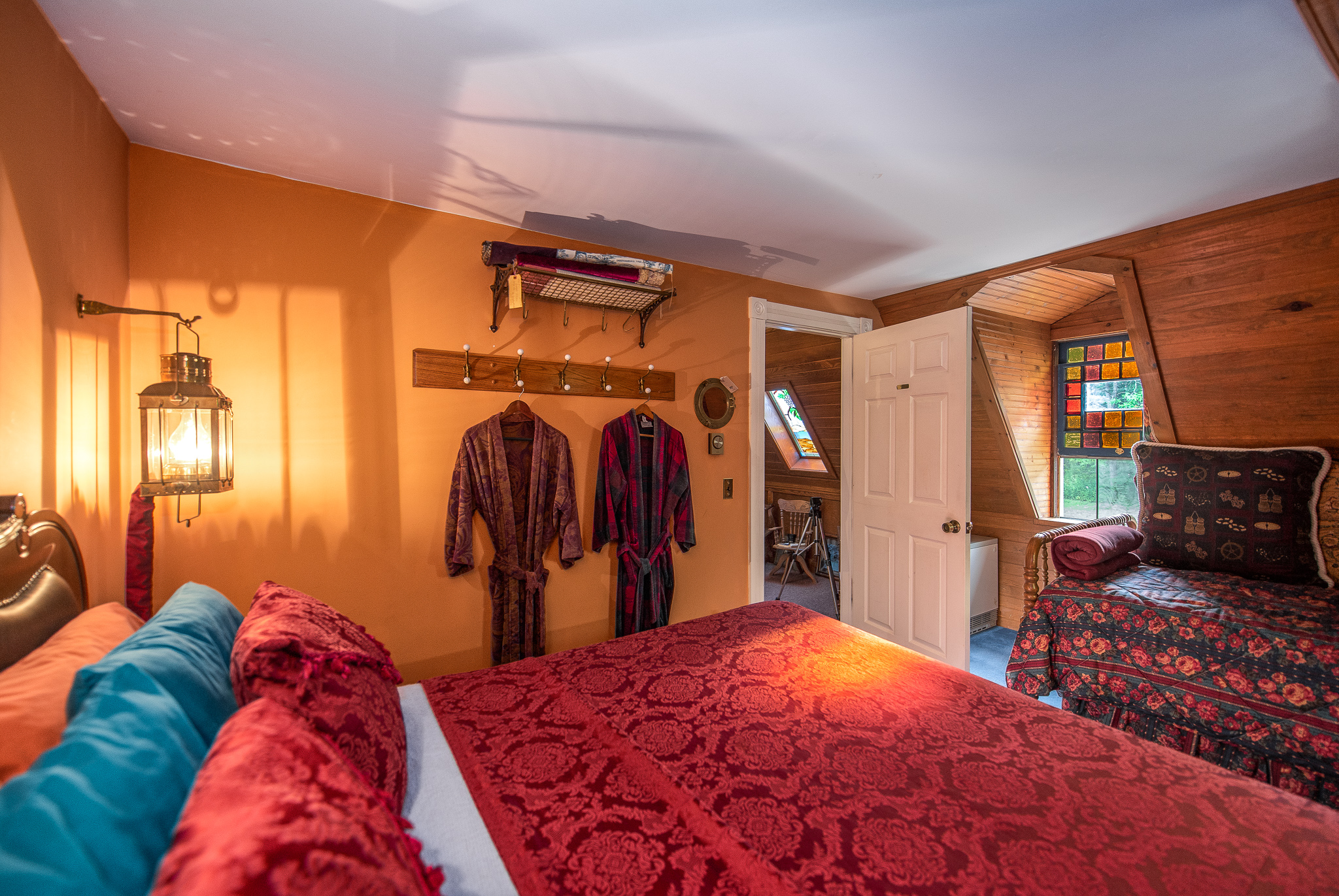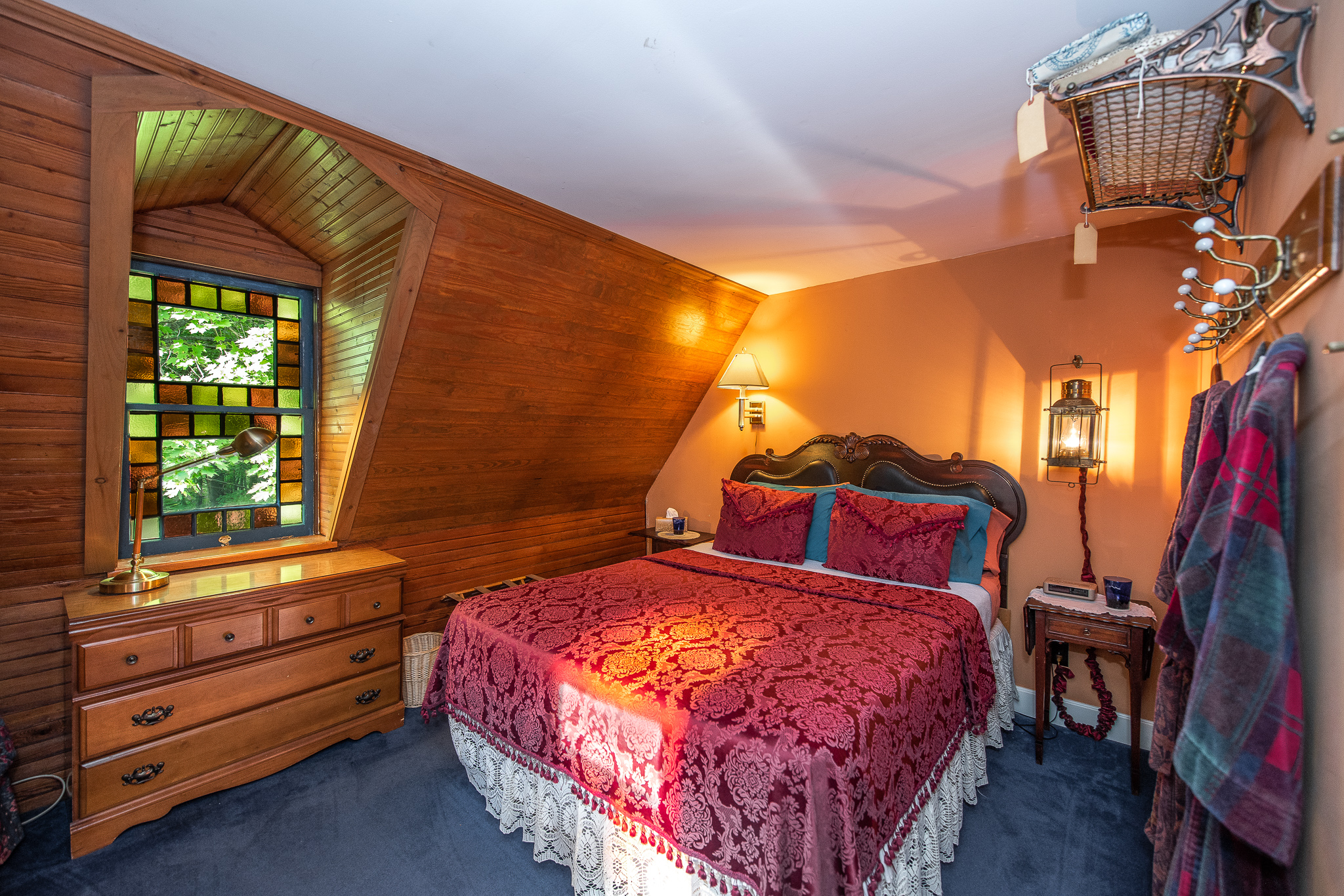 Named after the ship on which Rhett Butler shipped fabric to Scarlett during the Civil War, this room has an aboard ship feeling with its darker colors that coordinate with the stained glass of the windows. View the tree tops and the woods and lawns below. Queen size bed AND a 3/4 size Jenny Lynn bed.
Cost for The Bounding Main Room: See Innkeeper
Melanie and Ashley's Room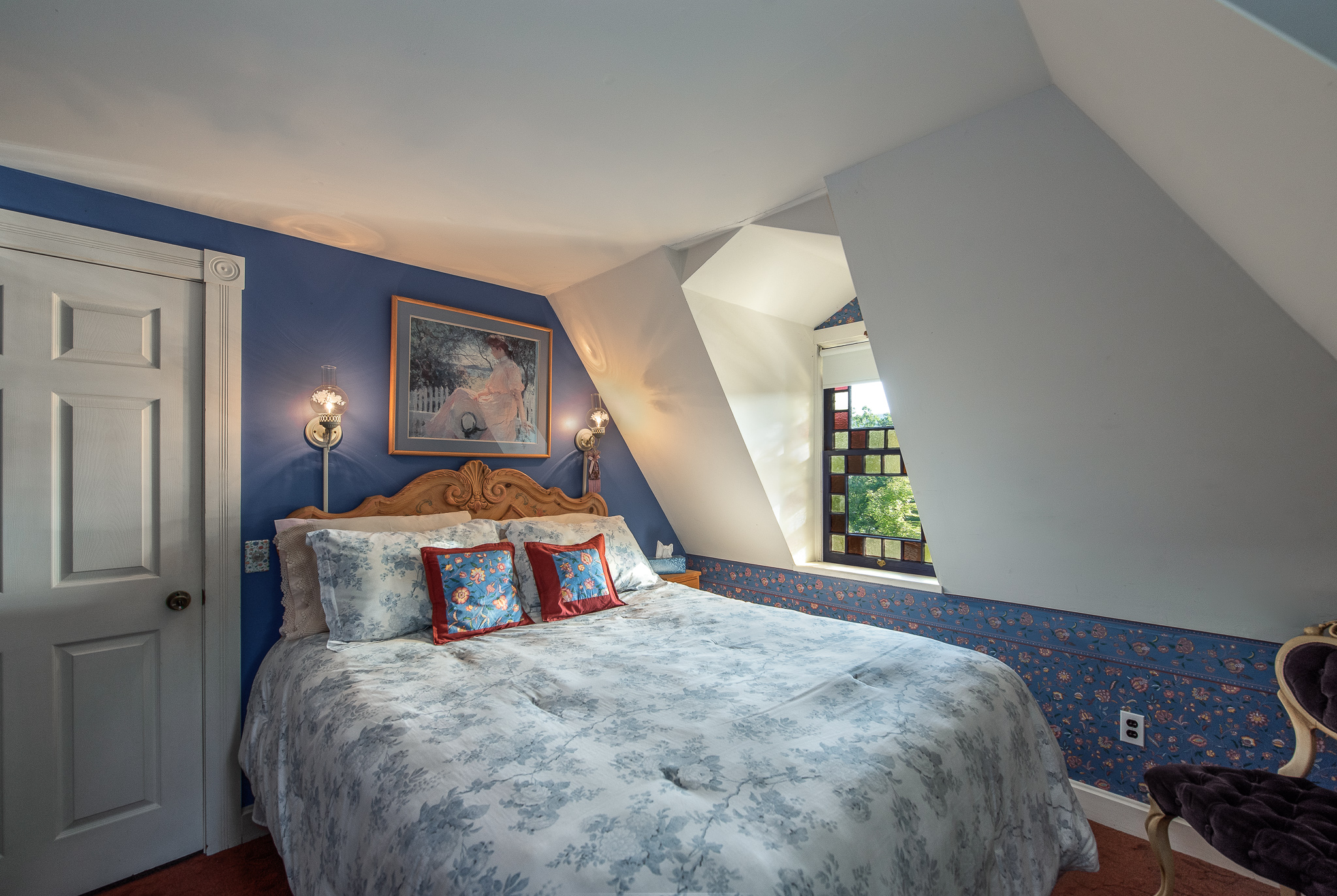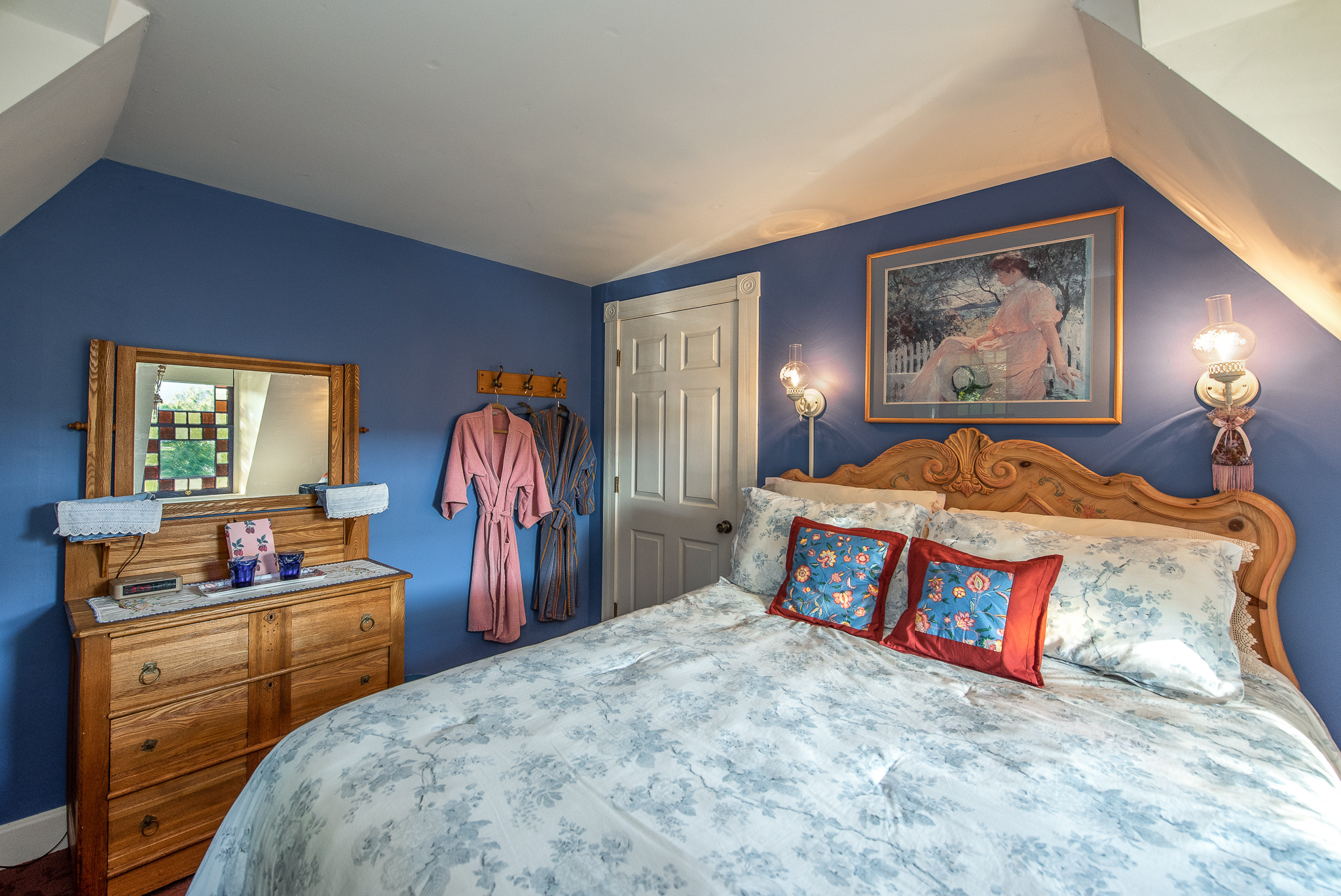 Bright, cheerful French Country decor, morning sunlight brings the appearance of a rainbow if colors on the dormer ceilings. A cozy and tucked away room with a queen size bed, views of the clear lapping water of Keuka Lake.
Cost for Melanie & Ashley's Room: $149 / night
Rates Range from $149 to $179
Deposit Required: first night amount to confirm booking
Cancellation Policy: 2 weeks' notice by phone or email, for full refund, less $20 service fee.